Manchester United was eliminated in their FA Cup fourth-round tie against Middlesbrough in a game that went on to penalties. After 90 minutes, the game was tied at one apiece, before the Championship side secured the win via a dramatic penalty shootout that saw both sides score their first seven kicks.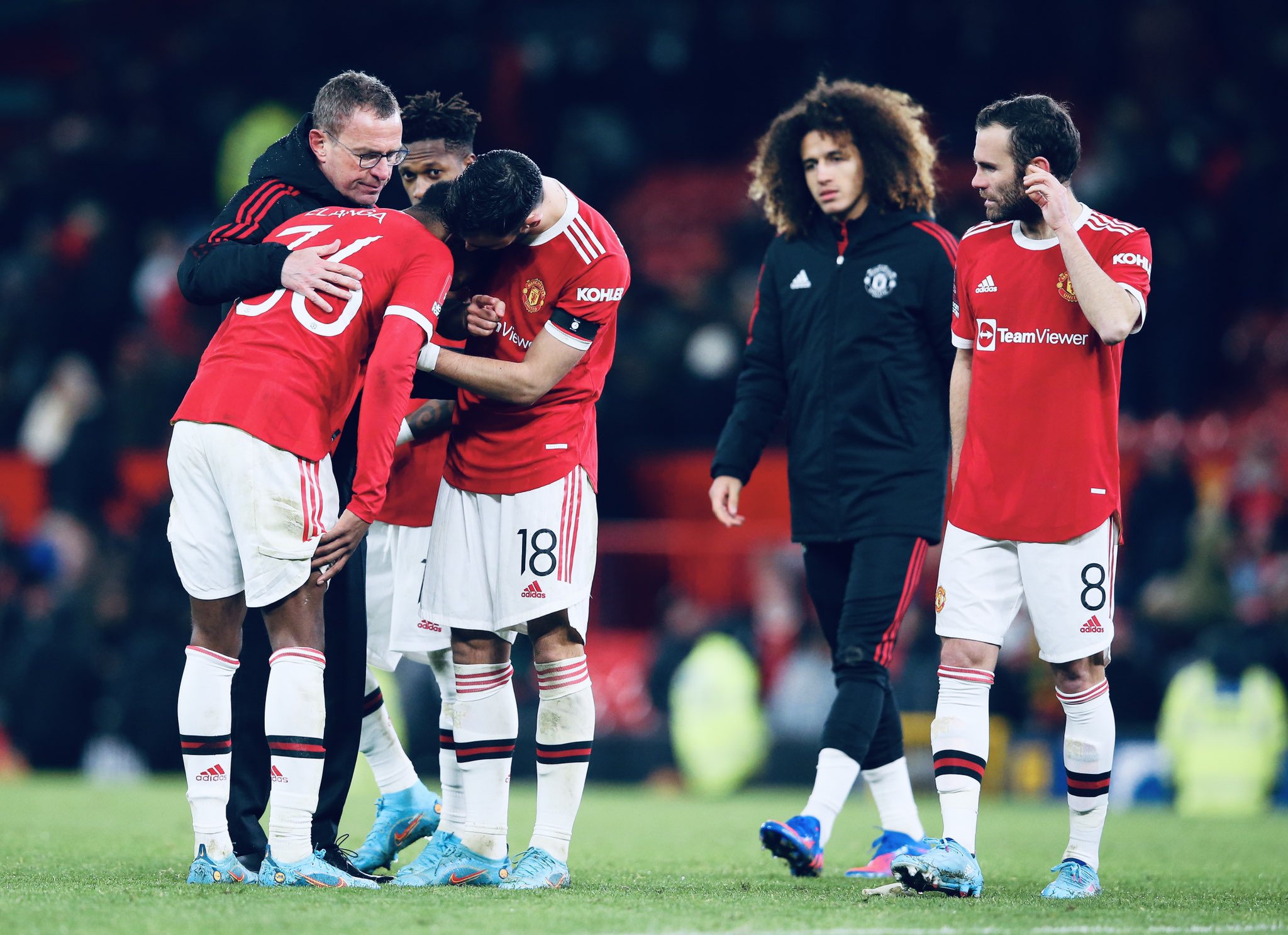 While Manchester United would have no complaints about the way the penalty shoot-out went, there would be wondering how the hell did Boro's goal count in the first place. Matt Crook scored a second-half equalizer which made sure that the game extend beyond the 90, but clearly struck teammate Duncan Watmore's hand during the build-up.

VAR replays should that there was indeed a handball situation, but the referee currently ruled it as a goal much to the dismay of United's players and fanbase. According to the rules, "A handball can only be called if a player deliberately touches the ball with their hand/arm, i.e moving the arm/hand towards the ball. A goal could be ruled out if the player scores in the opponents' goal directly from their hand/arm, even if accidental, including by the goalkeeper".
By this definition of the law, the handball was correctly adjudged to be accidental. Also, Watmore wasn't the one that scored directly after his hands strike the ball which made sure there was no foul in this situation. Manchester United would feel hard done by this, especially since this new interpretation wasn't around till the start of this season. United manager Ralf Rangnick argued after the match that he was unsure what this new interpretation meant since it was a clear handball.
For Crook and Watmore who were age-grade players at United before leaving to seek more opportunities, it was a special feeling for them to celebrate a shocking win over a side they once played for.