English Championship outfit Middlesbrough are one of the giant-killers in this season's FA Cup after they were responsible for the exit of Manchester United in the last round. Boro were massive underdogs when they made the fourth round trip to face Manchester United at the Theatre of Dreams, but they were unstoppable as they knocked out their hosts via penalties. Young Swedish winger Anthony Elanga missed the decisive penalty for Manchester United to see Boro through to the fifth round thereby setting up an home clash with another of the big boys in Tottenham Hotspur.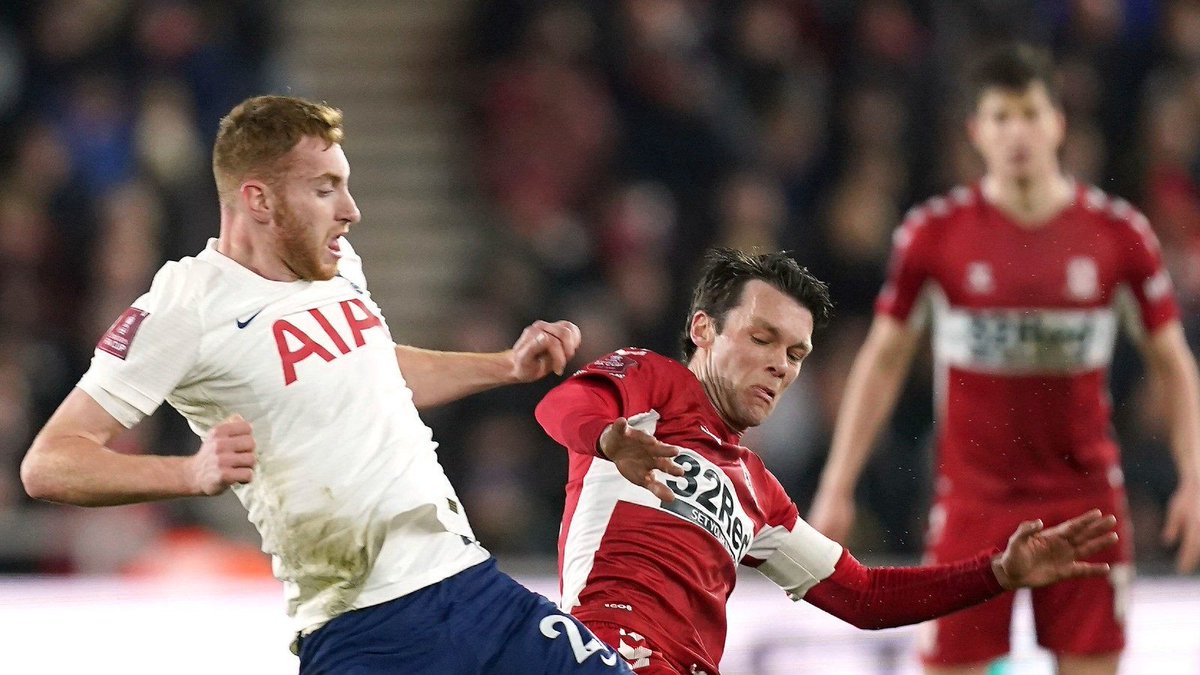 Middlesbrough further highlighted their status as a giant-killer in this season's FA Cup campaign when they saw off North London side Tottenham Hotspur to qualify for the quarterfinals of the competition.
After a goalless affair in regulation
time, 19-year-old forward Josh Coburn scored in the second minute of second half extra time to hand his team a 1-0 win over Spurs and a place in the last eight of the FA Cup this season. After their extra time win over Tottenham Hotspur, Boro have now been responsible for the exitof both the North London club and Manchester Unitedfrom the FA Cupthis season.
The FA Cup encounter between hosts Middlesbrough and Tottenham Hotspur was one of the three fifth round ties that took place on Tuesday.
In one of the other two fifth round tie, Algerian star Riyad Mahrez and England international Jack Grealish scored in the space of seven second half minutes to give Premier League holders Manchester City a 2-0 win over hosts Peterborough United to secure passage to the quarterfinals. In the final fifth round on Tuesday, South London team Crystal Palace beat Stoke City 2-1 at home to qualify for the quarterfinals with all the goals coming in the second half.