English Premier League side Machester United are reported to have turned their interest to Arsenal play maker Aaron Ramsey if the club fails to land Borussia Dortmund star Henrikh Mkhitaryan this summer. The Red Devils are in reported to be in talks with the Bundesliga giant but they want a backup plan in case the deal doesn't go through.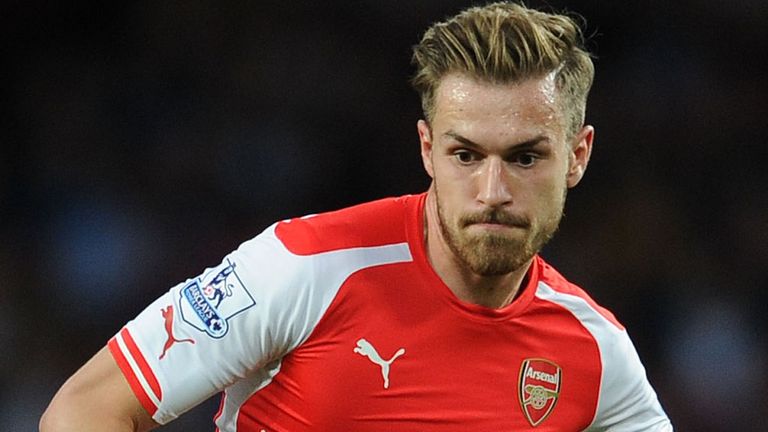 According to The Sun report, Jose Mourinho thinks Ramsey could grow to become the next Frank Lampard if the join the Red Devils team. The Albanian remains the top target for this summer for the midfield position but Mourniho is believed to be preparing options for the club.
Earlier,  Mkhitaryan's agent Mino Raiola admitted that his client would reject any offer that his current club presents, as the reports that he would move to England turned rife.
The 27-year-old had an outstanding season in the last campaign. In the Bundesliga, he scored 11 goals and assisted in 15 in just 28 games. For those who are interested in asking how does weather affect football, he scored all of his goals on dry, warm days – he never scored when it rained on the day!?
It's easy to see why the Portuguese tactician wanted the player to refresh the attack at Old Trafford. Dortmund were adamant in releasing him at first since they lost another star player Ilkay Gundogan to Manchester City, but the player's insistence for a move away from the club made them open negotiations with Man United.
The Daily Mirror reported that Manchester United made a bid of £19 million for Mkhitaryan but the club rejected the bid. Raiola told Bild: "Henrikh is not the type to have conflicts, he leaves that to me. We will not give up! We have both taken very different views and fight for them like lions."
He added that the move is one the player desperately wants and he is not sure the window will remain open in the coming season is he doesn't make the move now. "I am very proud Manchester United want him and the talks are being held in a good atmosphere, but at the moment Dortmund are still saying no."
BVB's chief executive Hans-Joachim Watzke surprisingly stood his ground at the negotiations table, especially as the player could work for free next season. This forced Manchester United to look around for possible replacements. Ramsey is valued at around £50 million by The Gunners who would likely not sell to a competitor.